Welcome
Dear Students, Prospective Students, and Community Members:
I am a great believer in the power of higher education to change lives for the better and am delighted to be part of a team of dedicated faculty and staff at one of California's premier community colleges. College of Marin has much to offer and welcomes students from all walks of life. Whether your goal is to transfer to a four-year university, train for a new career, or enjoy the benefits of lifelong learning, I hope that you will consider joining us this semester. 
 
Sincerely, 
David Wain Coon, Ed.D.
Superintendent/President
BIOGRAPHY
---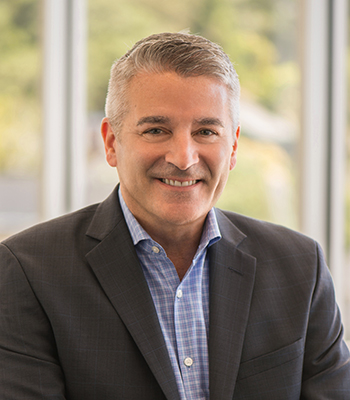 David Wain Coon, Ed.D. became College of Marin's 10th Superintendent/President in December 2010. He came to Marin following five successful years as President of Evergreen Valley College in San Jose, where he championed a richly diverse student body and was recognized for being an inclusive and collaborative leader.  Prior to Evergreen Valley College, Dr. Coon held several high-level administrative positions at various colleges in Washington State. 
During his tenure, Dr. Coon has led College of Marin through over a decade of significant transformation, including resolving a long history of acrimonious labor relations, presiding over two facilities modernization programs in excess of $515 million, energizing partnership opportunities with Marin County schools and nonprofits, and addressing the under-utilization of the Indian Valley Campus and the Bolinas Field Station. Dr. Coon has had the unprecedented opportunity to hire the vast majority of full-time faculty across many disciplines at the College of Marin.
With a continued focus on social justice and closing equity gaps in Marin County, Dr. Coon serves as co-chair of the Marin Promise Partnership. He also serves on the Board of Directors for the San Rafael Chamber of Commerce. Under Dr. Coon's leadership, College of Marin was awarded the prestigious Dr. John W. Rice Diversity & Equity Award, in September 2020, for the greatest improvement "in the completion and transfer outcomes of its students of color relative to white students as well as improvement of the representation of faculty of color relative to its student population." Evergreen Valley College also received this award during his tenure there as president.
Dr. Coon earned a Bachelor of Arts degree from Central Washington University, a Master of Education degree from Western Washington University, and a Doctor of Education degree in Educational Leadership with emphasis in Organization Development from Seattle University. 
As one of the longer-serving CEOs in the California Community College system – with 18 plus years as a CEO, Dr. Coon enjoys mentoring new and aspiring CEOs across the state.  Dr. Coon will retire at the end of December 2023. 
Resources
COM Foundation
COM Planning Documents
Archives