February 23rd, 2017 - 10:53pm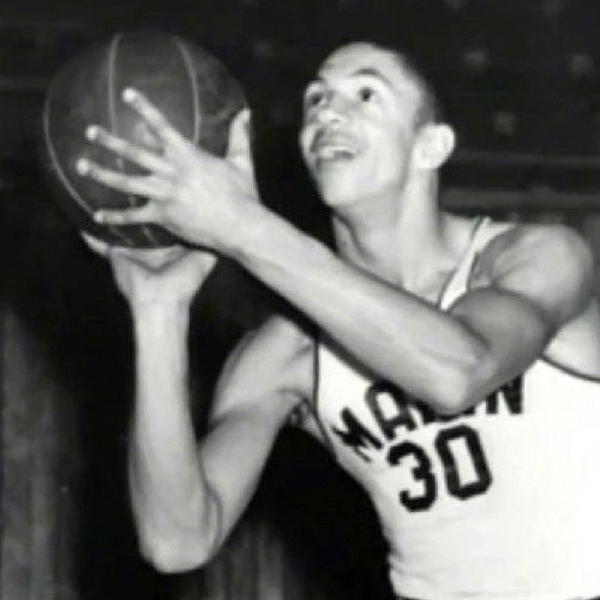 Don Barksdale
At the February 21 meeting, College of Marin (COM) Board of Trustees approved Resolution No. 2017-5 in support of Black History Month. The resolution acknowledges past and continuing contributions and achievements of African-Americans. One of COM's notable alumni, Don Barksdale, was not only a pioneer with a number of African-American firsts to his credit; he was also a businessman and a philanthropist.  
Born in Oakland, California, Barksdale attended Berkeley High School. Despite having good athletic skills, the school's basketball coach cut him from the team for three straight years simply because he did not want more than one black player on the team at a time. During his high school years, Barksdale honed his skills at the Live Oak Park playground, where he was eventually recruited by the COM men's basketball coach, Scoop Carlson. 
Even with no high school playing experience, Barksdale led COM to a 21-1 record during the 1940-41 season, as well as the first of two consecutive NorCal and state junior college championships. He and teammate Em Chapman were the only two black players on the 10-man team, yet in an era fraught with racism and segregation, they were welcomed into the Mariners' locker room.
Barksdale played for two years at COM before earning a scholarship to UCLA. The 6'6" center was the first African-American to be named a consensus All-American in 1947. After college, he was unable to break the color barrier of the NBA's unwritten rule prohibiting minorities from playing. Barksdale joined an Oakland AAU team, the Bittners, who were selected as one of the teams to represent the United States at the 1948 Olympics. Although he was viewed as a second class citizen by the Olympic team's coach, and not allowed to stay with the team during its national basketball tour, Barksdale eventually won him over and was named co-captain of the team. His hard work and talent helped the U.S. team bring home the gold medal from the London Olympics as the third leading scorer.
In 1950 Earl Lloyd, Chuck Cooper, Nathaniel Clifton, and Hank DeZonie finally broke the NBA's color barrier. Barksdale was one of the first African-Americans to join the NBA, and in 1951 he signed a two-year, $60,000 contract, with the Baltimore Bullets. At the time this made him one of the highest-paid players in the league. Additionally, in 1953 he was the first African-American selected to play in an NBA All Star game. He remained with the Bullets for two years before being traded to the Boston Celtics. Two years later, ankle injuries ended his basketball career.
After the 1948 Olympics, he continued adding to his list of firsts outside of his basketball career. He was hired as the Bay Area's first African-American television host and radio disc jockey. As moderator of KRON 4's "Sepia Review," he was in the studio with big-name entertainers such as Duke Ellington, Count Basie, Nat King Cole, Sammy Davis Jr., and Louie Armstrong. At the same time, he started his own record label, Rhythm Records, and opened two nightclubs in Oakland. 
In his later years, Barksdale's interests turned to philanthropy. In 1983, he started the Save High School Sports Foundation. Within 10 years, the organization was able to raise one million dollars and was credited with helping to save Oakland school athletic programs.
Barksdale is the only COM athlete inducted into the Community College League of Californa COA Hall of Fame. Enshrined three years after his death in 1996, he joined the likes of Jackie Robinson, Warren Moon, Joe Morgan, Flo Hyman, Valerie Brisco-Hooks, and Brad Gilbert.
In 2013, Barksdale was inducted into COM's Athletic Hall of Fame along with Elmer Collett (football 1962-1963), Jim McGowan (football, cross country, wrestling, tennis, and judo 1963-1998), Fred Arnold (basketball 1964-1966), Jim Halm (basketball 1964-1966), Kathleen (Hanley) Smyth (basketball and tennis 1978-present), and Veronica Venezia DeMartini (track and field 1983-1984).
Barksdale joins a growing list of notable COM alumni that includes Pete Carroll, David Dukes, John Dunlop, Dian Fossey, Naomi Judd, Kathleen Quinlan, Kay Ryan, Harold S. Sawyer, Rebecca Solnit, Adam Steltzner, David Ogden Stiers, John Sturges, Robin Williams, and Lynn Woolsey.